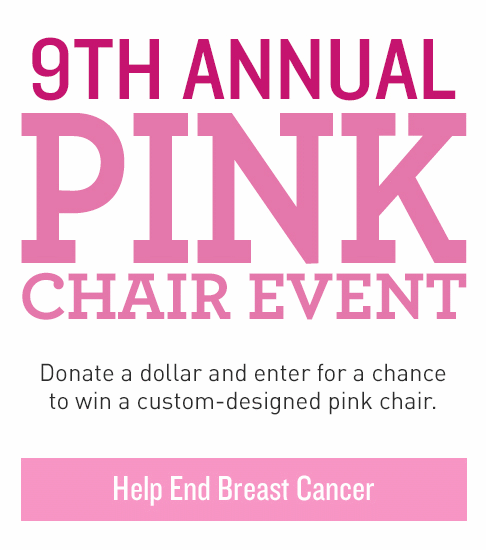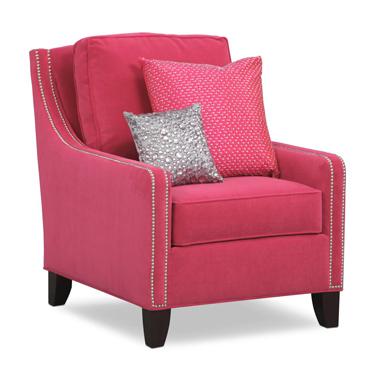 Since 1998, we have been on a mission to raise money in an effort to fight breast cancer and find a cure to eradicate this horrible disease.
In the past, most of our donations have come from our dedicated Value City Furniture associates.

But now we are asking for your help.

In 2007, we created an annual event in the hopes of gathering proceeds from you, our valued customer.
We call it — "The Pink Chair Event"
Visit any of our Columbus locations and enter to win
a customized pink chair just like the one shown in the photo.

We are raffling off a total of four chairs to customers, one in each of our Columbus locations.
To enter, visit your nearest Columbus Value City Furniture store, and for only $1, fill out an entry form and enter for a chance to win.